HELICOPTER FLIGHTS FOR EVERYONE
Fly Voom and soar over traffic in just minutes
WHERE WE FLY
You can now fly Voom in the San Francisco Bay Area, São Paulo and Mexico City.

VOOM IS AN AIRBUS COMPANY
Meet Voom, an Airbus Company. We're changing the way you move and making urban air mobility accessible for everyone.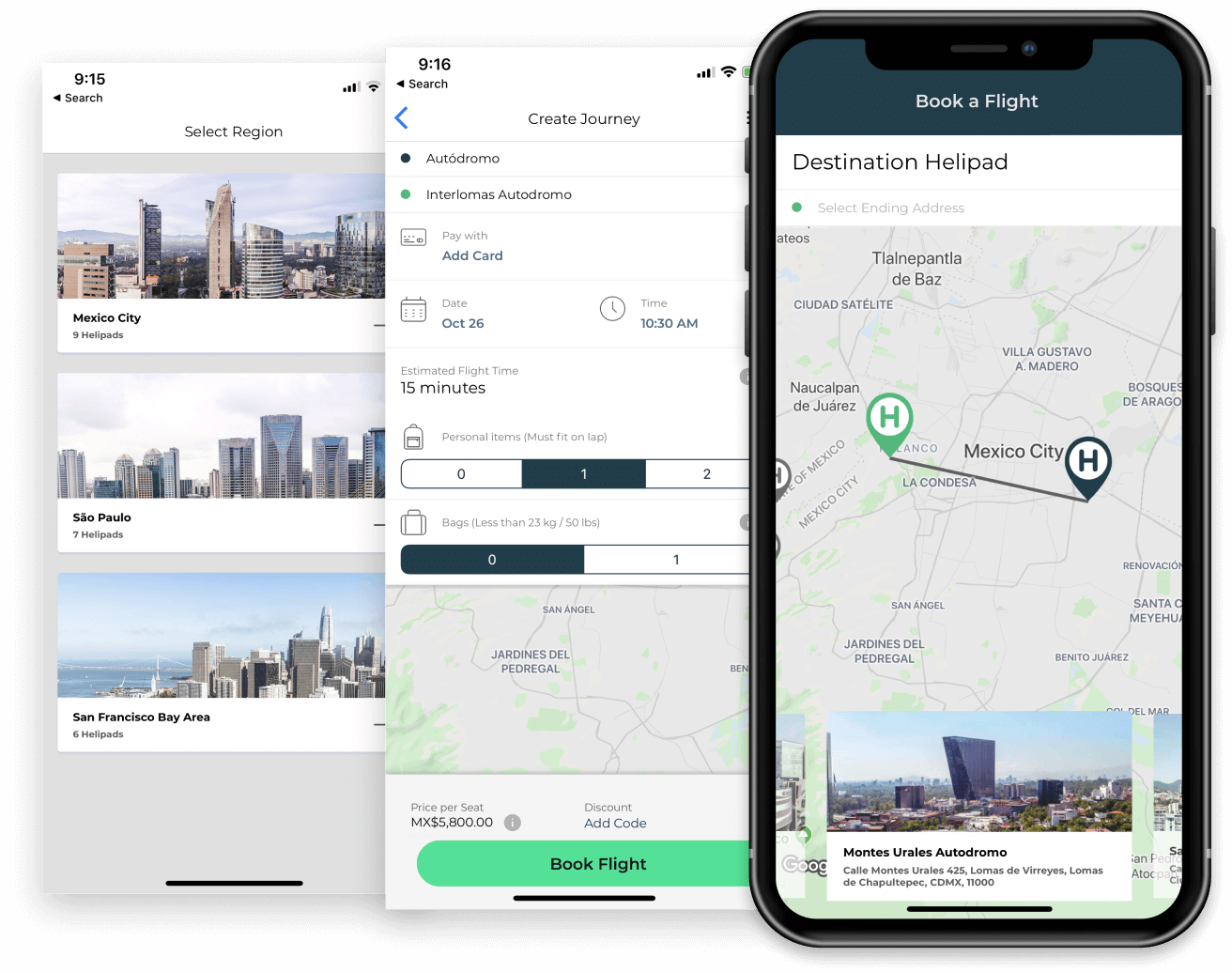 HELICOPTER FLIGHTS, AT YOUR FINGERTIPS
With the Voom iOS app, you can book your trip from anywhere. Whether 30 days in advance or as fast as one hour before takeoff, reserving your seat has never been easier.